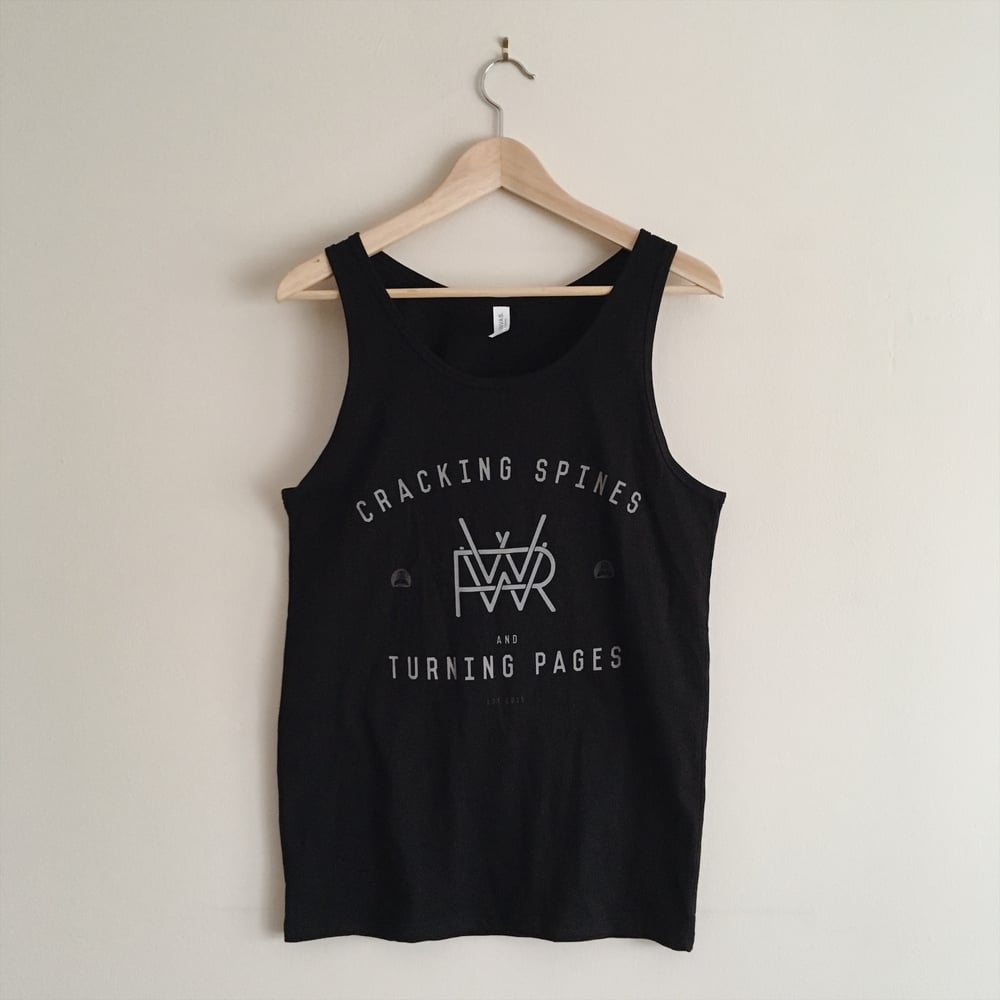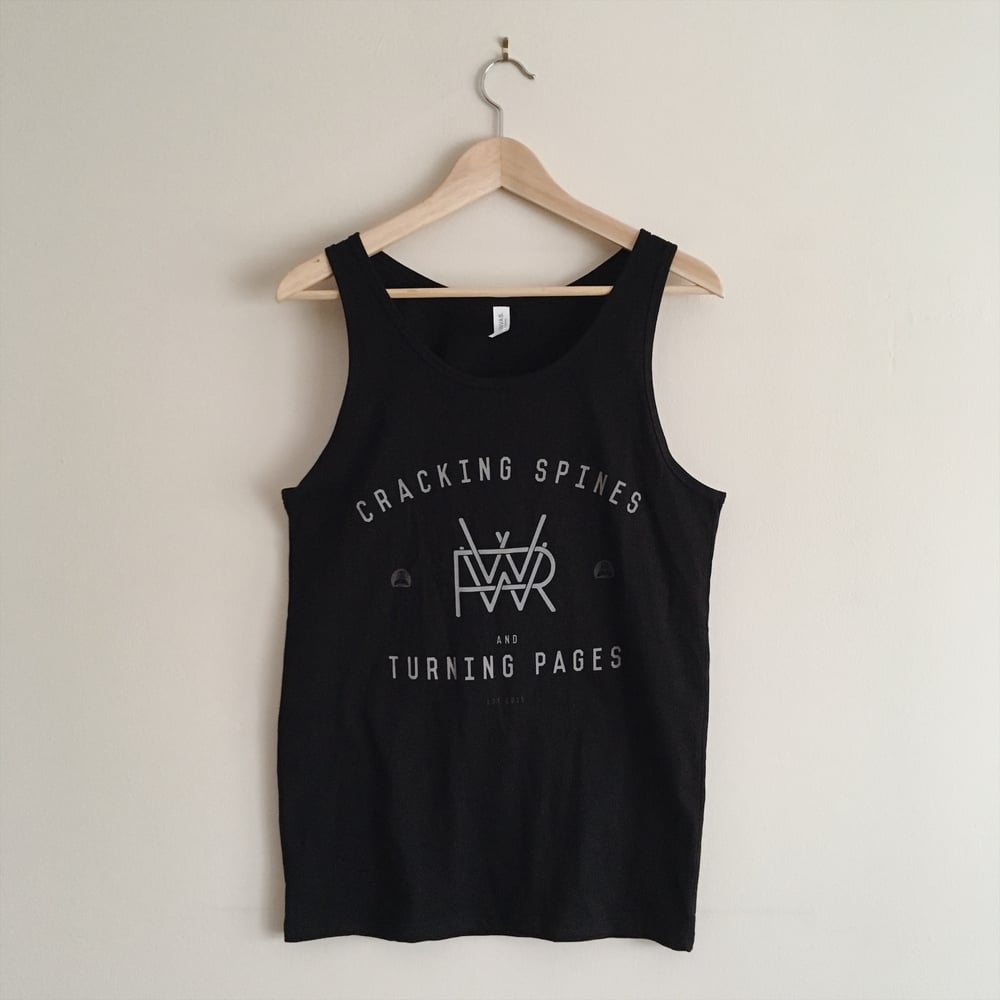 Cracking Spines Tank
$12.00
All profits from the sales of these tank tops will be donated to the Bridge of Books Foundation, which provides books to underserved children in New Jersey.
Black unisex tank top with the Why We Read monogram surrounded by "Cracking Spines and Turning Pages" in gray ink. Small eye logos and "Est. 2015" in darker gray ink. Printed using discharge ink on soft Canvas tank tops.
Please allow a few days for shipping.